Username:
cero222
First Name:
Chet
Last Name:
Roberts
Icon:
Member Since:
03/09/10 01:32 PM
Last Login:
03/30/10 09:23 AM
Profile Views:
11789
City:
Versailles
State:
Kentucky
Zip:
40383
Country:
USA
Website:
Interests:
Fishing
Hunting
Survivalist Gear

About Me:
I am married and have one daughter also I have another child on the way. I am a Kentucky business owner and an huge football fan.
Favorite Fish
to Catch:
Bass, Bluegill, & Crappie
Favorite Type
of Fishing:
Spin Rod
Water Type:
Freshwater
Favorite Lures:
Holli Poppers and Spin Bait
Fishing Rods:
Zepco
Shakespear
Fishing Reels:
Zepco
Shakespear
Fishing Techniques:
Adapting to the conditions

Favorite Fishing Spot:
Its a Secret

Flag Profile:


Name
Details

Map It

Mar. 26th - 28th, Laurel County, Birthday Trip w/wife
No Reviews
Views: 5068
Wood Creek Lake
3/26/2010 - 3/28/2010

For the weekend of March 26th through March 28th, me and my wife conducted a fishing trip within Laurel County, about 6 to 9 miles north west of London, Ky, right off of I-75, along the shoreline of Wood Creek Lake. We were equipped with standard Zebco rods/reels and 6 foot Shakespear rods/reels. We will sported for bass, bluegill, and even crappie when available. Our lures of choice were night-crawlers, hula poppers, and standard jig bait. As for results I would have to say that this place does in fact have potential however the water temperature was just too cold to catch anything. As for returning me and my wife do plan to do so...just when the water warms up

-

---

This user has created 1 trips
| | | |
| --- | --- | --- |
| | Chet Roberts's Trip Statistics | |
This user has plotted trips, but none of them contain hotspots to calculate statistics.
No messages yet. Be one of the first to send this user a message.

Send Chet Roberts a message
Chet Roberts's Current Rank: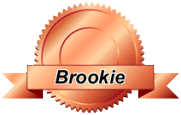 Brook Trout Rank
With 27 Total Points

Special Awards Achieved: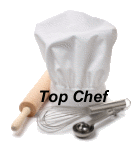 Top Chef



Previous Ranks Achieved:
How are ranks determined?


Below is where we list statistics for the number of reviews, comments, message board posts, etc. that this user has posted on all the Fish Finder sites. The higher total overall points a user has, the higher the user's ranking.